The dream - transforming art work by Sulamith Wülfing
Dreaming of an illusionary world .... this one maybe?
The symbolic and healing images by sulamith wulfing, her magical dreams, casting a mysterious spell or offering a spiritual message. The magic of sulamith wülfing in her beautiful depiction of dreaming is mystical and lovely. Sulamith Wulfing is truly a mystic.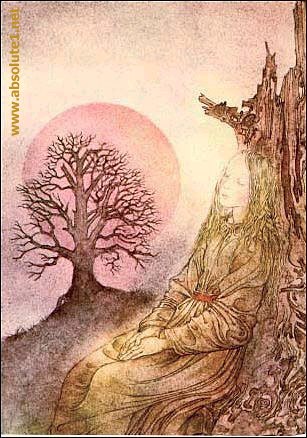 Links to the other pictures:
guidance
purification
mermaid
greeting
find comfort in yourself
the dragon
eternal oneness
angel
sorceress spell
three angels
fairy ring
child with owl and fairies
mother
the path of transformation
the little siren
the butterfly
fire of creation
the magic of the fae
the lovers
togetherness
message
witch
motherhood
prayer
wrapped in wings
magic
rainbow
ascension
baby
The Crown of Laurel
Mighty Angel