The Art of Transformation
Sulamith Wulfing's transforming art presents a very unique view of fairies and the angelic realm. Her pictures of babies, animals and healing images from the enchanting realm, faery ring, the little siren, fairies, spells and the magic of the fae, are unsurpassed. There is a sense of mystery here, and certainly mystical awareness in Sulamith Wülfing's beautiful art work depicting symbols of transformation, like the butterfly, the owl, the fire of creation, the baby, the rainbow, the angel, motherhood and the crown.
Some of Sulamith Wulfing's magnificent art

Click on a picture to see an enlarged version


Did you enjoy the transforming art of Sulamith Wülfing?
Come back soon, a lot more information and very lovely images will soon be shown here. Take a peak: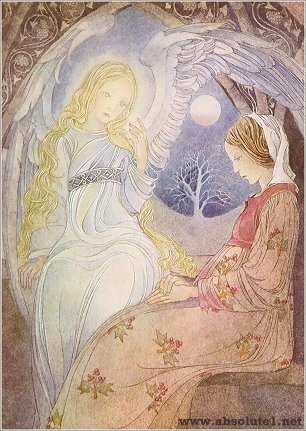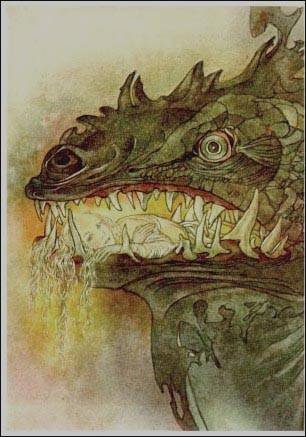 And many, many more ....
Here is a link to a page with an overview of her books
and there is a discussion thread about her at Sur la Lune Fairy Tales
Some of her books that are currently available you can order here
Viewing her pieces gives you a sense of whimsical imagination
Perhaps these bodies of work will inspire you to create your own photo books
Spending time perfecting your artistic skills
can be such a rewarding process
So open those books get to daydreaming and find your inner peace





For a powerful and inspiring reading experience:

A New Vision for Your Life!
You are creating all the time! Remember the Powerful & Effective Way to do it! Unleash your power for fulfillment, harmonious and prosperous thinking and successful living, wellbeing, and self-esteem based on your true self worth.

At absolute1.net You and Your Children:


find a growing number of powerful spiritual & self help electronic books (ebooks) and stories of inspiration to unleash your power for fulfillment and success and prosperous thinking. These motivational books with inspirational quotes, mystical poems, & affirmations for a new age, help you to experience healing, self esteem, complete prosperity, abundant success, & financial freedom and to achieve your life goals effortlessly.

Many instantly downloadable, by James Allen, H. Emilie Cady, Mabel Collins, Margareth Lee, Peace Pilgrim, Wallace Wattles, Henry Thomas Hamblin, Emmet Fox, Florence Scovel Shinn, Napoleon Hill, Ralph Waldo Trine, and Kahlil Gibran,
to increase success, wealth, wellbeing and freedom,
with inspiring thoughts on self improvement, development of prosperity and abundance thinking,
the guiding light of the Holy Spirit,
the mysticism of jacob boehme,
the transformational art and graphics of sulamith wulfing,
meister eckhart's mystical words,
Joel Goldsmith's infinite way of prayer, meditation and wisdom.
the powerful wisdom of Annie Rix Militz for successful living and harmonious relationships,
the motivational inspiration of Iyanla Vanzant,
unleash your power for financial and spiritual success with wallace wattles' powerful thinking,
ralph waldo trine's confidence and success building positive affirmations and visualizations,
the vision of mary baker eddy, masaharu taniguchi and margareth lee for success and fulfillment.

Find coloring pictures and fairy drawings, stories, fairytales and spiritual ebooks for children, that build self-confidence.

You also find many links at absolute1.net to thousands of free motivational and self help ebooks and classics.

Bookreviews: The powerful vision of A Course in Miracles, the wisdom of the Life and Teaching of the Masters from the Far East and motivational and self help books from Louise Hay, Marianne Williamson, Wayne Dyer, Henry Thomas Hamblin, Napoleon Hill, Sarah Ban Breathnach, Florence Scovel Shinn, Emmet Fox, Richard Bach and other authors.

Articles by Masaharu Taniguchi, Joseph Murpy, Catherine Ponder, W. John Murray, Joel Goldsmith, Fanny B. James, Emmet Fox and Nick Arandes.