Klik op de foto om een grote afbeelding te zien - Click on a picture to see a large image.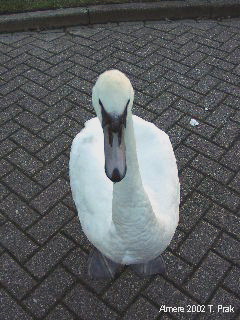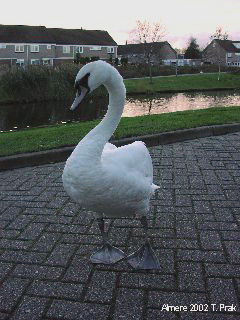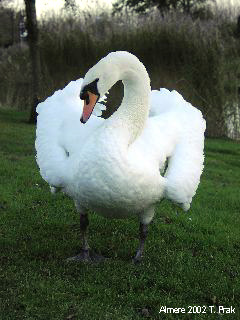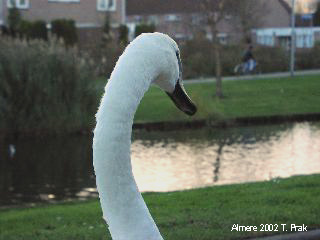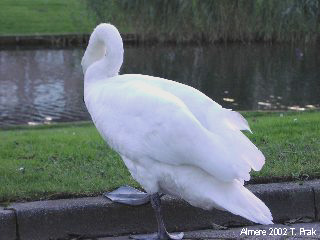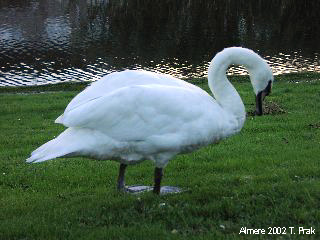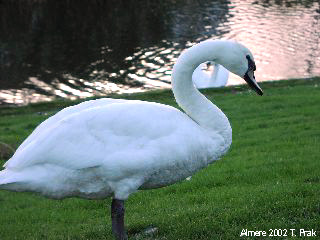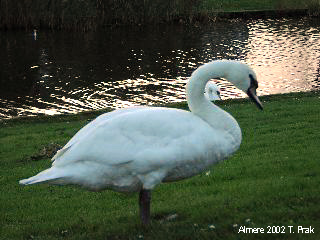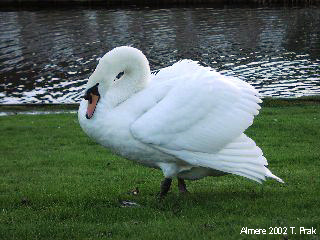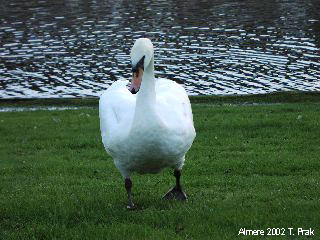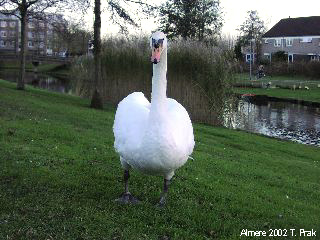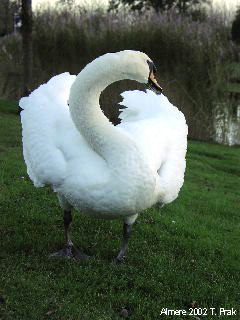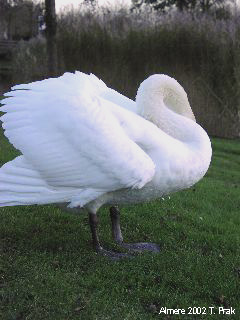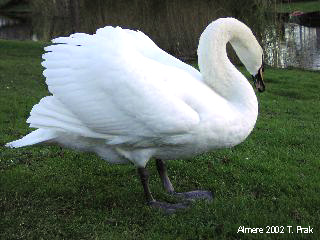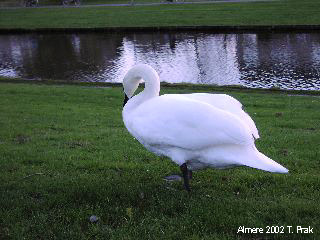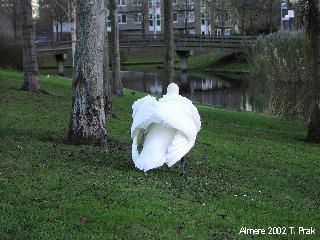 The next pictures are made by Margareth Lee.
De volgende foto's zijn gemaakt door Margareth Lee.
The Swans have babies! - De zwanen hebben babies!

Mother is nesting - Moeder op het nest.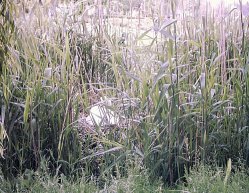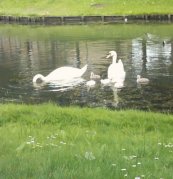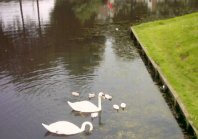 My first encounter with them after they hatched - onze eerste ontmoeting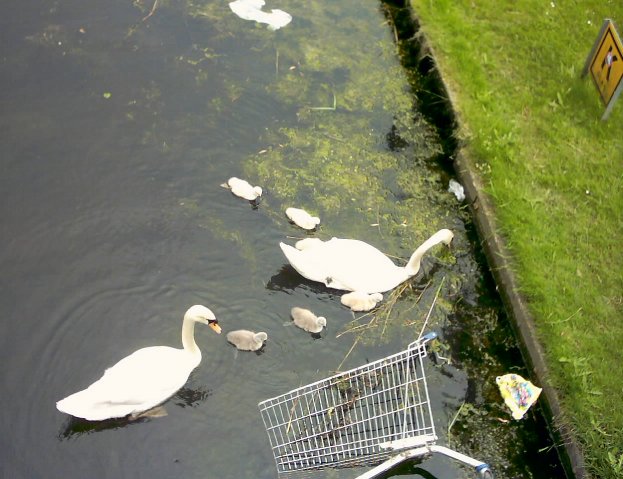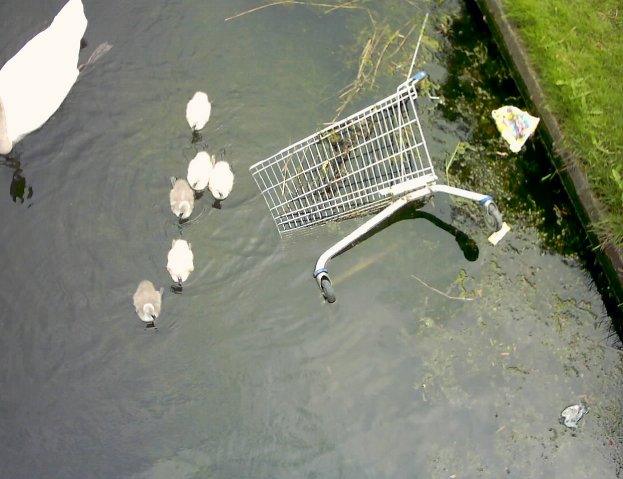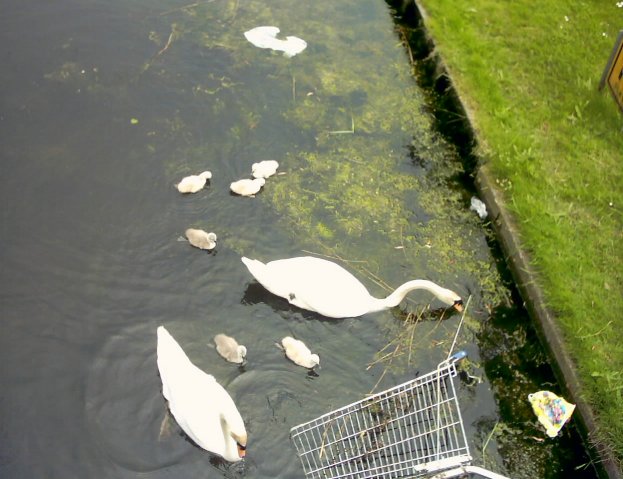 Shopping? - winkelen?