THE REAL PRINCESS


By Margareth Lee (2002)

There was once a handsome Prince who longed to marry a Princess;
but then she must be a real Princess.
In his own kingdom he had not found any, so he went abroad. He had a big chest filled with everything he might need.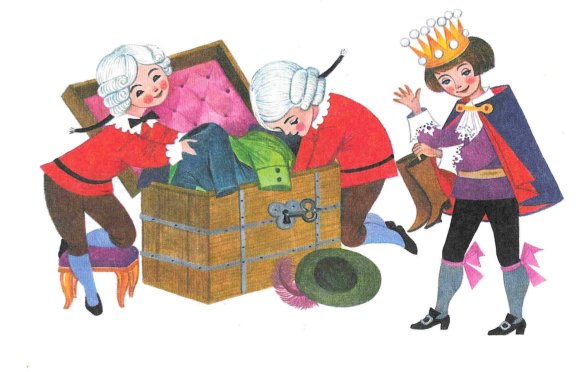 His parents wished him luck and he left in a carriage.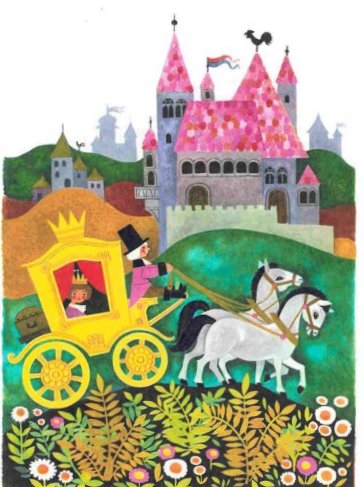 He travelled all over the world in hopes of finding such a lady;
but there was always something wrong.

Princesses he found plenty;
but whether they were real Princesses
it was impossible for him to decide,
for now one thing,
now another,
seemed to him not quite right about the ladies.
They were often very beautiful,
but sometimes they were very sad.
They had everything they desired,
but the weather was not good,
the people were stupid,
no one understood them.
Some thought they were better than others.
The Prince was convinced that a real Princes wouldn't think like that.
But he had not met any,
therefore he wasn't sure what a real Princes would be like.

At last he returned to his palace quite cast down,
because he wished so much to have a real Princess for his wife.
His parents were disappointed,
because they also wished to have a real princess
for their daughter-in-law.
"Didn't you meet any princesses? "
his mother, the Queen, inquired.
"Yes, I have met enough princesses,
but I could not find out if they were real princesses. "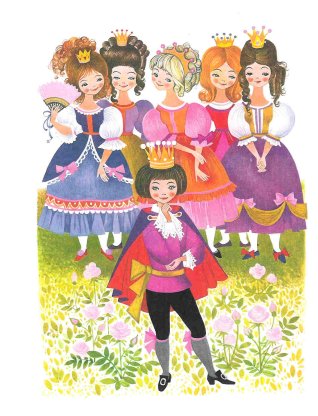 His parents were glad that he had not brought
a phony princess with him.
The prince almost gave up,
and they comforted him by telling him
that a real princess would absolutely come in his life.
He knew he had to believe in his good fortune,
because what you believe, you will receive.

One evening a fearful tempest arose,
it thundered and lightened,
and the rain poured down from the sky in torrents:
besides, it was as dark as pitch.

The prince and his father, the King,
had just started playing a game,
when all at once there was heard
a loud knocking at the door,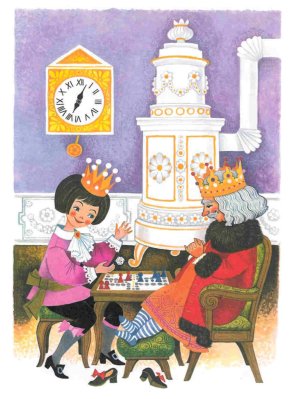 They looked through the window
to see who was at the door in this weather.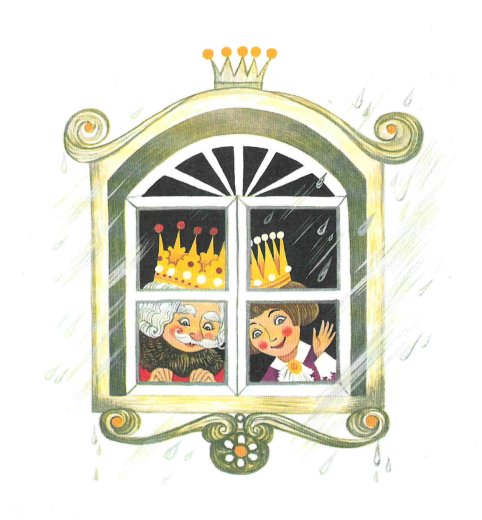 It was a young woman standing outside the door of the palace.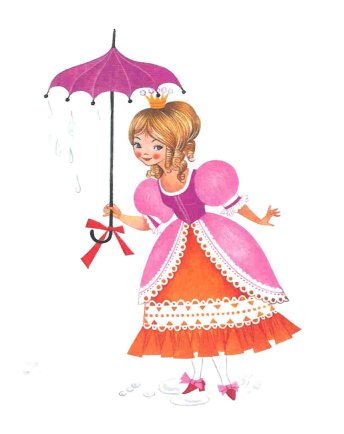 What with the rain and the wind,
she was in a sad condition;
the water trickled down from her hair,
and her clothes clung to her body.

She said her carriage had broken down
and she had left it behind at a farm.
She claimed to be a real Princess.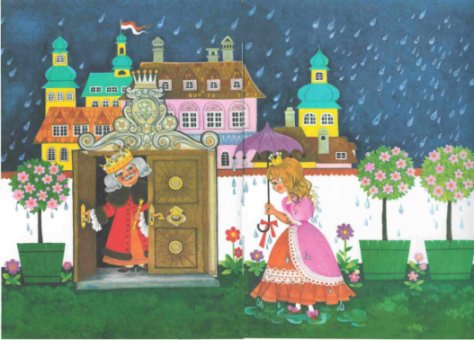 The King invited her in.
The Queen had the chambermaids fill a nice hot bath for her.
In the meantime her clothes were cleaned and ironed.
The prince thought she then really looked beautiful!
And during supper they had a very nice conversation.
He wished from the bottom of his heart
that she would be a real princess.

The Queen-mother noticed that he really liked the princess.
However, was she a real princess?

"Ah!

we shall soon see that!"

she thought;
she said not a word of what she was going to do;

Then she had the chambermaids make up a bed.
She went quietly into the bedroom,
took all the bed-clothes off the bed,
and put three little peas on the bedstead.

She then had the maids lay twenty mattresses
one upon another over the three peas,
and put twenty feather beds over the mattresses.

Upon this bed the Princess was to pass the night.

The next morning she was asked how she had slept.

"Oh,
very badly indeed!"
she replied.

"I have scarcely closed my eyes the whole night through.

I do not know what was in my bed,
but I had something hard under me,
and am all over black and blue."
The Queen was amazed.

But the Princess had not finished.
"I am so fortunate to have such a great bed always.
Now that I have experienced this,
I see that I can be very happy with my wonderful bed.

Now it was plain that the girl must be a real Princess,
since she had been able to feel the three little peas
through the twenty mattresses and twenty feather beds.

None but a real Princess could have had such a delicate sense of feeling.
But the proof was that she was smart enough
not to keep complaining about it, but counted her blessings.
She was glad and thankful for the good things in her life.

The Prince accordingly made her his wife;
being now convinced that he had found a real Princess.

The three peas were put into the cabinet of curiosities,
where they are still to be seen,
provided they are not lost.