Free downloadable e-books: self-help e-books for self improvement containing words of wisdom
Not every word in these books is suited for everyone.
When reading we should ask for guidance to recognize truth and information that is beneficial to us.

Freedom is already yours! You are creating all the time. Find out how to use the spiritual laws to attract to you what you really want. Let the guiding light of the Holy Spirit shine on your life and inspire your growth and prosperity.
I believe you will find these books a great source of inspiration and joy to read.

You can download the larger files also as self-extracting zipfiles for Windows. Those files have been made smaller ('zipped') by a program called pkzip. (If you want it, you can download it for free evaluation at: http://highlander.cbnet.ns.ca/cbnet/share/pkunzip.html) If you search the net, you can also find completely free programs like CAM UnZip.
When you have downloaded a zipfile (filename.EXE), double-click in the right places, following the prompts.

James Allen - As a Man Thinks
read more .... or
download "as a man thinketh" as zipfile or
Open file and read or save to your computer

James Allen - The Path of Prosperity (part I of 'From Poverty to Power') - contains profound mystical poems
a guide to harmonious and prosperous thinking, abundant living and meditation read more .... or
download as zipfile or
Open file (file size 96,2 kb)

James Allen - The Way of Peace (part II of 'From Poverty to Power') -
read more .... or
download as zipfile or
Open file (file size 99.5 kb)
This book also contains inspirational poetry. You can read these and some other poems here.

Emily Cady -Lessons in Truth
A very powerful author teaching confidence in God for a harmonious and positive life - the highest form of Self esteem. read more ....
or open file and store on your computer
(file size 216 kb) or download as zipfile
or as PDF - file (Acrobat Reader 4 and higher) (605 kb): you can download Adobe Acrobat Reader for free at: www.adobe.com

Emily Cady -How I used Truth
Open file (file size 199 kb) or download as zipfile

Mabel Collins - Light on the Path
spiritual guidelines for the mystical path
download as zipfile or
Open file (file size 89.4 kb)

Listen to a wonderful reading of the review of the first 50 lessons of Jesus' Course in Miracles.


You can simultaneously read these lessons or download them
as a html file
as a pdf (Adobe) file
as an RTF (Word) file


Listen to inspiring music composed by Yvonne Liew-On at www.musicdivine.eu The Power of Decision is wonderful! We have the power to decide to let God decide ...
Our download page for "The Practice of Reality" by Lillian De Waters. A marvellous ebook about the Christ-consciousness.
Lillian DeWaters on wealth, abundance and riches and your true relationship with God. Two chapters from THE ONE.

Margareth Lee
Say Yes to the Light - first chapter
download as zipfile or
Open file (file size 64.1 kb)
Wallace Wattles - The Science of Getting Rich
free self-help, motivational ebook for prosperous thinking, successful living and self improvement read more ....
Open file (file size 125 kb)
You can listen to an audiobook of "The Science of Getting Rich on Youtub
Read an article by Tony Mase about Wattles' success writings with links to long lost books by Wallace Wattles.
Peace Pilgrim - Steps toward Peace
read more .... or
Download (a file size of 1.30 MB)
(also available in Spanish, Portugese, German, French, Russian and Norwegian at the Homepage of Peace Pilgim - also as a pdf and a Palm OS ebook) (these electronic books are also available in Dutch)
Gary Sigler's Ministry with his delightful writings and numerous audio's of his inspiring sermons. God is literally Birthing a New Creation Son throughout the Earth Today. Not out of the Old Adamic Nature but out of the Christ Nature which is Gods Original Expression. We are literally Being Birthed out of the Earth and into the Eternal Kingdoms as we Speak. ... TODAY IS THE DAY OF SALVATION.
Gary Sigler on the fear of deception among Christians There is also an audiofile of this talk. You can download it in two formats: for real player or in MP3 format.

You can also download the text as Word (RTF) file here.
Read the transcript of Gary's revolutionary vision on the Secret movie here and listen to part I (1 hr 06 min.).


On his site www.sigler.org you can listen to the sequel (part 2 and 3). I also highly recommend his talks on "God's eternal purpose". Listen to the voice of Love and Truth.
Gary teaches true Christianity as Jesus intended it. The world needs to hear this message. At his website www.sigler.org you can also listen to other lectures and read his books and the wonderful teachings of Des Walter, the Skinners and Preston Eby, Paul Schell, Mary Lou, and many other truly great Christian teachers of Truth who can be heard today. These are truly amazing times! I must be waking up, how else could I experience a world like this ...


an article about "Your ideal partner" by Margareth Lee

Any suggestions?
Please report any link errors.Thank You!
Reviews of E-books by Margareth Lee, and Joseph Benner, that you can buy here.

Margareth Lee -
The Light in the Lord's Prayer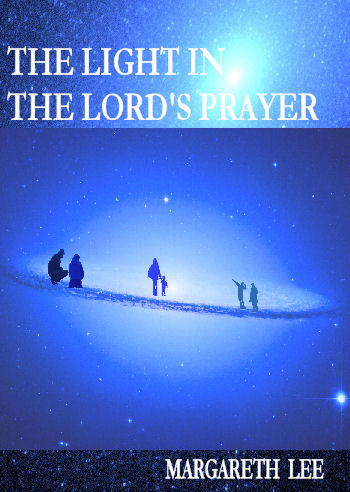 I am happy and excited to announce that this book is now in print and you can buy it at Amazon.com, Barnes & Noble, Walmart and other reputable booksellers.
Read more about this book
To order at your local bookseller you can use the ISBN: 978-1-4457-4685-2

A quick and easy way to get this book is to buy it now for $13,95 at www.lulu.com and have it delivered. Purchase The Light in the Lord's Prayer with 15% off. Offer ends 8/15/2010.

The older version "Activating the Light in the Lord's Prayer" is also for sale there, not by me, but by a "pirate". There is no such creature in Gods Kingdom. God defends my copyright, and the Holy Spirit uses everything for good. It's God's book, anyway. Who knows what it's good for?
In the new version I have added headlines that also refer to "A Course in Miracles" for a more pleasant reading experience.
You can also buy it as a downloadable ebook for $5,95.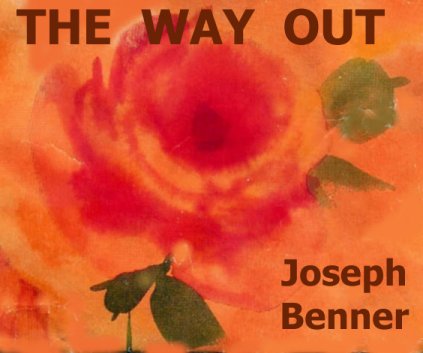 Read more...

The little book to increase your success, wealth and wellbeing.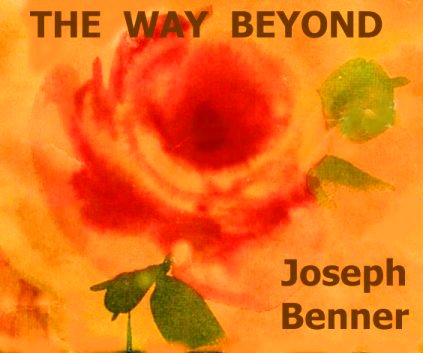 Read more...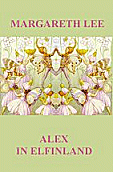 "Alex in Elfinland" by Margareth Lee.
An apparently magical story. However, it's more like The Secret for children. Whatever your age, this book presents spirituality in a way anyone can understand. Read the description of this adventure. Finally the Truth about the world and the ways of the Fae. An eye-opener! Children and grownups alike can find out more about the power of the mind. You have never read anything like this before!

To order safely through PayPal for $4.00
click on the button with the text "Add to Cart"